Entry
all-day opening
SATURDAY
from 9.30am to 8.30pm
SUNDAY
from 10.00am to 8.30pm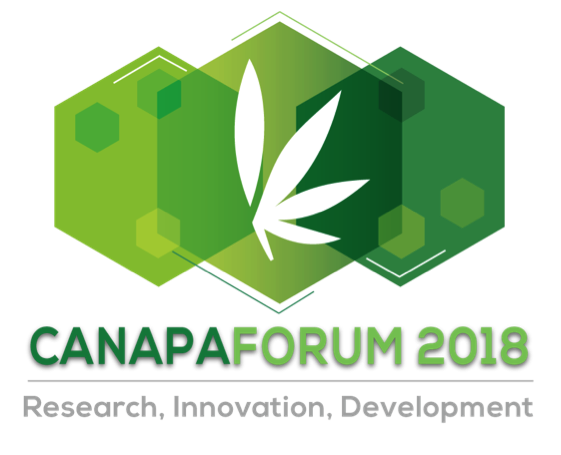 Tickets
10,00 Euro

DAILY ENTRY PRICE
Ticket available at the reception



---
27th – 28th October 2018
Circolo Filologico Milanese
Via Clerici, 10 – MILANO (Italy)
---
Federcanapa organises "Canapaforum 2018", an event dedicated to industrial and therapeutic hemp.
There will be two days full of events: conferences, workshops, trade shows, hemp museum and exhibition market, innovation spaces, tasting spaces and awards for thesis on hemp. We have chosen a prestigious location called Circolo Filologico Milanese, a beautiful stylish liberty building situated behind the Scala Theatre, in the heart of Milan. Inside there are halls, classrooms, small meeting rooms, a library, a cafeteria and a small restaurant.
---
[download id="2051″]
---
PROGRAM
Conferences (Sala delle Colonne)
Saturday 27th October Developments of industrial hemp in Italy and in the world
Chairman Stefano Amaducci, president Scientific Committee Federcanapa
10:30 – 10.35 Beppe Croce, president Federcanapa – Welcome
10.35 – 10.50 Stefano Amaducci – Introduction to the Conference
10:50 – 11:20 Mark Reinders President of the European Industrial Hemp association and CEO of Hemp Flax (NL) – Present and future trends of industrial hemp in Europe
11:20 – 11:40 Hana Gabrielova, Hempoint (CZ) – Hemp's chain food production
11:40 – 12:00 Henk Abbink, Elixinol Europe (USA) – Elixinol and European Hemp Market Growth
12.00 – 12:20 Alicia Fall, Hemp Today – Hemp: Seed of Hope for Haiti
12:20-12.50 Discussion
13.00-13.30 Price of Best Graduate and Doctorate Thesis on Hemp
Lunch 13.30
Session 2 – 15:00 – 17:00 – Industrial hemp products and applications
Chairman Nicomede De Michelis
15:15 – 15:35 Rachele Invernizzi, Southemp Techno (IT) – Straw production chain
15.35 – 15:55 Iacopo Lo Russo, Director of CMF Greentech (IT) – Canapalithos: a new concept for hemp shives
15:55 – 16:15 Severino Graziano, F.lli Graziano fu Severino – Hemp Tissues
16:15 – 16,40 Giacomo Bulleri, avvocato – Some critical points of European and Italian Regulation
16,40 – 17:00 Diana Theodoli Pallini, Confagricoltura – Ivan Nardone, Confederazione Italiana Agricoltori – Hemp Flower Specification
Coffee Break
17,30 – 20,00 WORKSHOP Panacea Project: Automation Development in Hemp Production Chain (by CREA) Chairman Luigi Pari CREA IT
Antonio Scarfone, CREA – Vincenzo Alfano, CREA – Valerio Zucchini, prima trasformazione – Vincenzo Guarnieri, Politronica – Cesare Tofani, Tecnocanapa – Giuseppe Sammartino, Mulino Crisafulli – Giovanni Gioia, ANGA Giovani Confagricoltura
Sunday 28th October: Therapeutic Hemp
CONFERENCE Medical Cannabis
Section 1 – 10:00 – 13:00 – Medical Cannabis and Cannabinoids Chairman Giuseppe Cannazza, Modena University
10:00 – 10.10 Roberto Carlo Rossi, President of Ordine dei Medici della Lombardia – Greetings
10.10 – 10.25 Giuseppe Cannazza, Modena University – Introduction to medical cannabis
10:25 – 10,55 Livio Luongo, Napoli University – Pharmacology and neurobiology of cannabinoids system
10:55 – 11,25 Marco Bertolotto: S. Carità, Pietra Ligure Hospital – What did i learn treating patients with medical cannabis….?
11:25 – 11,55 Eleonora Casagni, Milan University – Titration of medicinal cannabis preparing: determination of the main cannabinoids
12.00 – 12:20 Sara Panseri, Milan University – The terpenes of cannabis: caracterization and distribution of terpenes in varieties for medical use and galenic preparation
12:20-12.50 Pierre Debs, Managing Director Europe Spectrum Cannabis – Medical cannabis in a teapot: Updates on European medical cannabis
Discussion

Section 2 – 15:00 – 17:00 – Patient/doctor relations and support policies Chairman Giuseppe Cannazza
15:00 – 15:30 Paola Minghetti, Milan University: The rule of regulation in developing access to medical cannabis therapy
15.30 – 16:00 Vidmer Scaioli, Besta Institute: Medical Cannabis: The new frontier of neuropsychiatry?
16:15 – 16:45 Marco Ternelli, pharmacist: Medical Cannabis preparing in pharmacy "
16:45 – 17,00 Giovanni Milazzo, Canapar – Partnership development for medical cannabis growth in Italy
17:00 – 17,15 Maria Serena Caserio, Amici di NonnaCanapa – Medical Cannabis and Pediatry
17,15 – 17,30 Alessandro Matteo De Chirico, Comune di Milano – Proposals for medical cannabis development in Milan area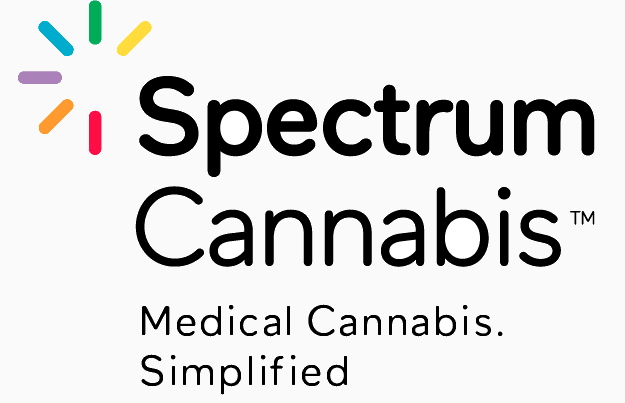 Workshops and training courses
Saturday 27th October (Room 3) – h 9.30 am – 4.30 pm: hemp building. Seminar on the professional rules of hemp organized by Politecnico of Milano – h 16,30 – 18,30 Round table Towards the professional rules of building in hemp by Politecnico of Milano / ENEA / CNR ITC – paid seminar: € 70.00 (for students € 10.00).
Sunday 28th October (Room 3) – h 10.00 – 14.00 : Training course "How to grow hemp from seed and fiber held by FNPC (Fédération Nationale des Producteurs de Chanvre)" – paid course: € 250.00 (€ 100.00 for members of Federcanapa). To agronomists and forestry doctors participants 0.500 CFPs are recognized. (in accordance with the CONAF Regulation, Continuing Education No.3 / 13)

Sunday 28th October (Room 3) – h 16.00 – 19.00: Training course "The hemp flower, indoor and outdoor production organized by Italian Cannabis Business School" – paid course: € 120.00 – To agronomists and forestry doctors participants 0.375 CFP are recognized (in accordance with the CONAF Regulation, Continuing Education No.3 / 13)
Exhibition-Market (Sala Liberty and room 18 alongside)
Exhibitors of various products (food, , construction, paper, bioplastic, cosmetics, textiles , pharmaceutical , cannabis light and CBD)
Innovation Area (Balcony Liberty Room)
Dedicated to Universities, Research Institutions and companies for the presentation of results, projects and prototypes
Historical Exhibition (Entrance Hall)
Exhibition of Lombard historical artefacts based on hemp (furniture, fabrics, cordage, etc.) and the role of hemp in the Lombard industrial culture (Linificio Canapificio Nazionale, experiments by Carlo Erba on therapeutic cannabis). fabrics granted by F.lli Graziano fu Saverino company
Hemp-based gastronomy: (room 18 – through agreement with exhibitors and with the manager of the internal bar / restaurant)
---
Technical-Scientific Committee PREMI FEDECANAPA
Amaducci Stefano (Professor of Università del Sacro Cuore – Piacenza), Bozzini Alessandro (Geneticist Agronomist – Agrario – Consultant of FAO), Cannazza Giuseppe (Professor of the University of Modena and Reggio Emilia), Galasso Icoronata (CNR – IBBA, Milan), Grassi Gianpaolo (First Researcher CREA – CIN of Rovigo), Pari Luigi (Researcher CREA-ING, Experimental Center on Agroenergy), Sabbadini Sergio (Architect -Lecturer at the Politecnico di Milano), Ravasio Nicoletta (CNR – Institute of Molecular Sciences and Technologies of Milan), Rondi Giorgio (Consultant "Technology Manager Flax and Hemp" – Linificio Canapificio Nazionale).
---