Riportiamo un'interessante intervista di Hemp Today a Hana Gabrielova, titolare dell'azienda ceca Hempoint, nominata di recente consulente della European Innovation Partnership for Agriculture (EIP-AGRI), un'iniziativa della Commissione Europea per favorire l'innovazione ecosostenibile in agricultura.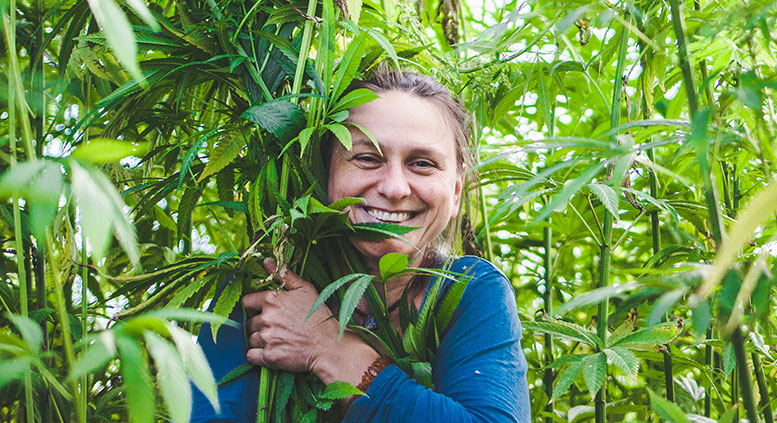 Foto Hemp Today
HempToday: You were recently named an expert adviser to the European Innovation Partnership for Agriculture initiative. What is that all about?
HG: The ultimate goals are to gather knowledge and document practical experience of industrial farming practices that avoid displacement of food production. The European Commission (EC) has different focus groups which bring together experts on specific subjects to produce reports, factsheets or whatever the EC needs. I will be advocating for hemp and all the different industrial applications in which hemp can replace fossil fuels, accelerate regenerative farming and play an important role in carbon sequestration. The work we do in that group is part of the process of writing legislation.
HT: Part of it is about cutting edge solutions developed through stakeholder collaboration. What kind of solutions and what kind of collaboration?
HG: Last December, the EC published the European Green Deal, a blueprint for transition from our old-school economy to a new bio-economy. The pillars of the bio-economy are very much linked to plant materials, renewable biological resources, climate neutral and circular products, new local value chains from waste and biomass, and other sustainable innovations. In all these areas, hemp can play a vital role and become an essential tool to make this positive shift happen. 
leggi l'intervista completa su Hemp Today »
---